Alexa, What Can You Do For Me?
5 Ways You Can Use Voice Control in Your Smart Home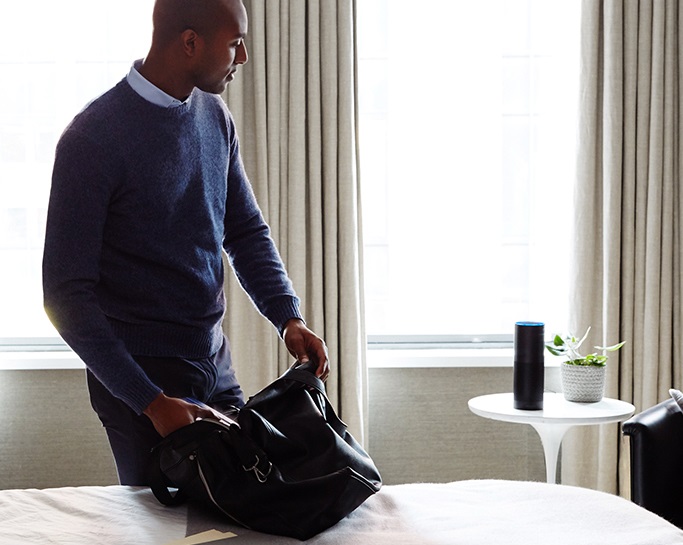 Smart home control can take many forms. Some homeowners want to use touch panels mounted to walls, while others use apps installed on smart phones or tablets or universal remotes. Many homeowners use some combination of these depending on their particular solutions and needs. The new kid on the block is voice control. Innovations in the world of voice recognition technology from companies like Amazon have paved the way for you to ask your smart home for what you want. To learn what in particular you can ask your Baton Rouge, LA area home, continue reading.
See Also: Why Should You Invest in Smart Home Automation?
"Lock the Door"
Smart home control can help you keep your house and family safe. For instance, have you ever gone through your nighttime routine and gotten into bed, only to realize that you aren't sure if the door is locked. If you have an automated door lock as a part of your smart home security system, you can use your Amazon Alexa enabled product to check on the door. Ask Alexa if the door is locked, and if it's not, then ask Alexa to lock it up for the night.
"Turn on the Kitchen Lights"
Imagine it's one of those evenings when you come home late from work, after running a few errands and picking up the kids. When you walk in the door, all of the lights are off, and your hands aren't free to change that. If you have lighting control integrated into your smart home system, just ask Alexa to turn on the lights in the kitchen, so you can put down the groceries without running into anything.
"Turn Down the Temperature"
Now imagine that you're cooking something for dinner. Since the oven is on, the room has become a bit toasty. Previously, you had to interrupt your activity and walk into the other room to adjust the thermostat. With a smart thermostat and voice control, just ask Alexa to lower the temperature and continue what you're doing comfortably.
"Start my Playlist"
Let's say you're getting ready to do a little workout in the home gym. You've made yourself a playlist, but you forgot your phone upstairs. No problem when you have voice control and a whole home audio system. Just ask Alexa to switch your audio to the correct source and ask her to start the playlist.
"I'm Heading to Work"
One of our favorite parts of smart home control is the ability to create scenes. These are collections of settings that bring together multiple smart home technologies under one command. For an example, you could create a scene for when you're ready to head out for work. All of the lights turn off, the motorized shades close to keep the house cool, and the security system arms. With voice control, you can just let Alexa know that you're heading to work and she'll make sure all of these actions are taken.

Utilizing voice control starts with smart home automation. If you're ready to bring these tools and tricks home, then contact Home Protection Systems today.

No video selected.