How to Protect Your Home from Burglaries
Smart Home Security Systems in Action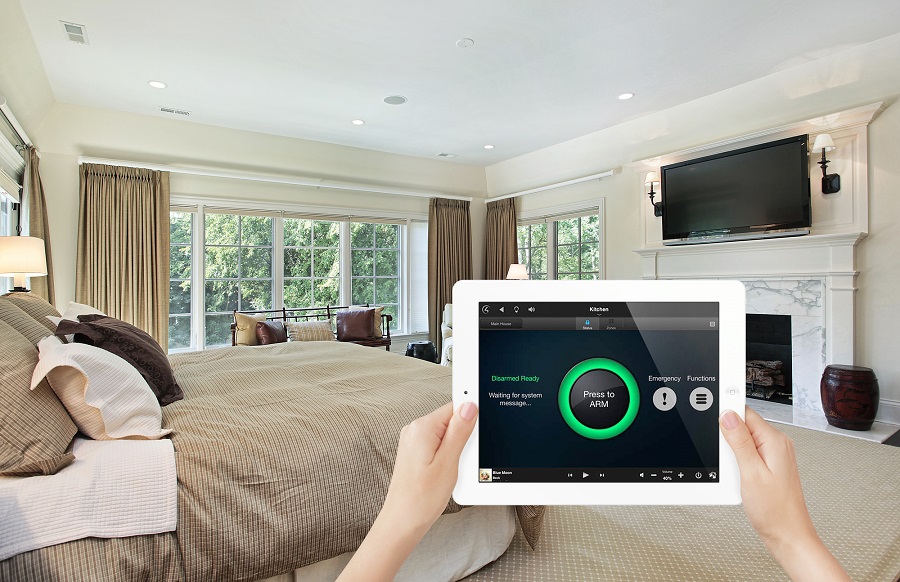 A home security system is the best defense against burglaries and home invasions. You've probably heard that before. To understand the truth behind that statement, we decided to take a look at some real statistics surrounding home invasions and see exactly how a smart security system makes a difference. Continue reading to see what techniques would work best for your New Orleans, LA home.
Many Burglaries Take Place During the Day
During the day, between the hours of 10 in the morning to 3 in the afternoon, is the one of the most popular time periods for burglaries to occur. The reason is that most people are at work or school, so there is less chance of being observed. Make sure that you're always watching with smart surveillance cameras. These cameras allow you to stream live footage at any time to your phone, computer, or tablet. Plus, motion-activated models send you alerts to your phone when something comes onto your property. Place these near entry ways, so that you'll know if someone's trying to get in.
Burglaries Often Occur in 10 Minutes or Less
Thieves don't want to be in your house longer than is necessary. Usually they will scope out your property before entering, looking for anything of value, so the process goes faster. That leaves very little time to alert the authorities. Find a home security system that includes 24/7 monitoring. That will ensure that if someone enters your property with bad intentions, the proper authorities will be contacted as quickly as possible.
See Also: 5 Ways to Tighten Your Home's Security
Almost One Third of Burglars Enter Through Unlocked Entry
It happens to all of us; we forget to lock the door on our way out. While this could be a harmless mistake, it can also leave you vulnerable. Burglars will look for the easiest entry and try to find unlocked doors or windows first. Smart door locks will help you to ensure you don't make it easy to get in. From your smartphone, you can check to see if all your doors are locked and, if they aren't, lock them up remotely.
The Master Bedroom is Often the First Place Burglars Go
Some spaces in your home tend to hold more valuables than others. One of those places is the bedroom, where we keep jewelry, extra cash and other expensive goods. Consider adding a smart lock to your master bedroom door as well. You could also add these locks to rooms with a lot of expensive electronics like the media room or home theater.
Thieves Often Live in the Area
Burglaries are not often random. Typically, the thief will watch homes in their area and seek out homes that are vacant. That's why many burglaries occur when the homeowner is on vacation. To make your home less of a target, utilize your smart home technologies to make your home appear occupied while you are away. Create a lighting control setting that randomly turns lights on and off like it would with you in it. That will help prevent potential burglars from targeting your property.

A safe home starts with a smart home security system. From installing technologies to monitoring, Home Protection Systems is here to help. Contact us today.

No video selected.